Customer Stories
Read about their experience with our services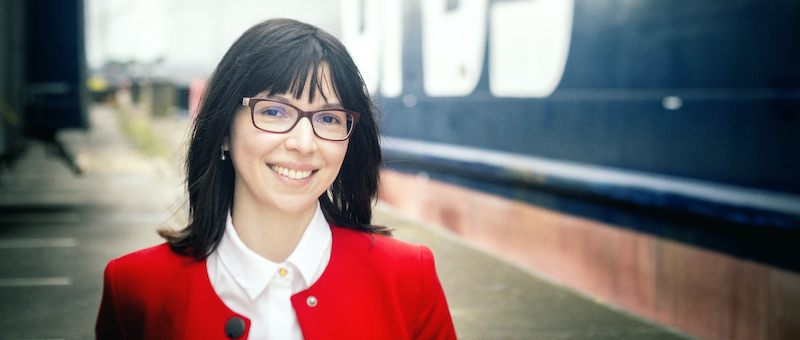 Smooth in-house customs clearance at DFDS Belgium
CUSTOMS
DFDS Seaways is one of the largest shipping companies in Northern Europe and offers roll-on roll-off services from Belgium to Sweden, Norway, and the UK. In 2018, DFDS decided to take over the handling of customs documents and to offer this as an extra service to customers. And this is how Intris came into view…

With TRIS we're on the right track
FORWARDING
The Dutch company Trimodal Europe is an intermodal logistics service provider that offers reliable rail alternatives, in particular for the chemical and forwarding sectors. When far-reaching automation of the company's processes became necessary the Intris Forwarding solution came into focus. And so did the shared philosophy, namely thinking in terms of solutions and optimisation.

At Intris we feel important and valued
FORWARDING
Eight years ago, niche forwarder Triple M called upon Intris to get a better grip of its financial and operational job management. Last year it took its forwarding operations to a higher level, offering a whole series of additional advantages for users and managers.

Uni-Forwarding chooses Cloud-solutions
FORWARDING WAREHOUSE CUSTOMS
"The flexibility of the TRIS-solutions are perfect to support our complex business processes. ", says Gaëtan De Schepper.

ICO: "At Intris you keep that feeling of customer contact"
FORWARDING CUSTOMS
Intris is the only ones who can immediately answer our questions, and their software complies fully with our vision and our way of thinking.

Global construction company supports transport activities with TRIS
FORWARDING
BESIX calls on subcontractors for transport of materials, but retains control itself. That works fine, thanks to Intris software.

Rhenus keeps full control of its container flow in the port of Rotterdam
FORWARDINGCUSTOMSWAREHOUSECONTAINER DEPOT/REPAIR
Together with the Rhenus customers, Intris examines how existing business processes can be optimised to make their operations more efficient.

Fast deliveries are crucial for Verstraete IML
CUSTOMS
The world market leader for "in mould" labels took control of the customs process. Intris offered speed and ease of use.

Intris yields significant cost saving
FORWARDINGCUSTOMSWAREHOUSE
When the Dutch logistics service provider VCK decided to spin off its own software department and say goodbye to its IBM platform, it sought a software supplier with which it could form a long-term relationship. With Intris it found the suitable partner.

Intris gave me a powerful management tool to manage my costs
FORWARDING
Robema was looking for a system to make its administration more efficient and gain a more transparent view of its budgets. With Intris it found not only a solution that went much further but also logistics know-how.

TRIS supports your supply chain as a service